AMECEA PRAYER FOR THE 19TH PLENARY ASSEMBLY
Prayer for AMECEA Plenary Assembly 2018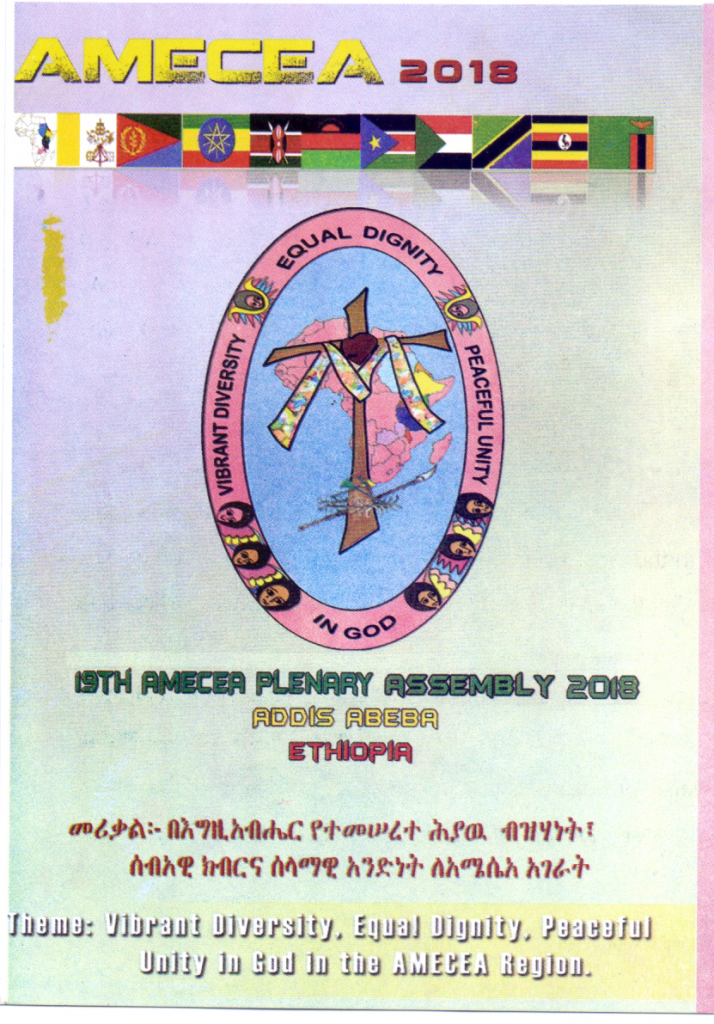 Lord God we thank you for the AMECEA Family. Your Son, Our Lord Jesus Christ, found shelter in Africa where many
countries are facing violence due to ethnic differences and other causes. Help us to reject every form of violence and
heal the wounds of violence in the AMECEA region. May
we recognize ethnic diversity as a positive value to be cherished.
You taught us to love one another as you loved us even unto death. Help us to love all without distinction according to the Gospel values of love and respect of human dignity. May the AMECEA region be an oasis of peace, justice, and reconciliation  We entrust to you the preparations, deliberations,and fruits of the 19th AMECEA Pl enary Assembly 2018.
We ask this through our Lord Jesus Christ. Amen!
Mary, Queen of Peace, Our Lady of Africa, Pray for us.