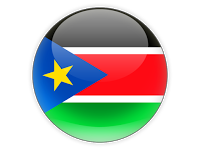 SOUTH SUDAN: IOM appeals for over 100 million Dollars for aid in South Sudan
AMECEA NEWS
February 2, 2018,
The International Organization for Migration or IOM in South Sudan is appealing for over one hundred million US dollars to provide humanitarian assistance and support transition, recovery and migration management initiatives.
In a statement IOM says humanitarian needs remain a big concern as conditions continue to deteriorate. It also said that an estimated seven million people in South Sudan need relief aid, including 1.9 million internally displaced persons (IDPs).
Sustained levels of lifesaving assistance are crucial as conditions worsen each day, says William Barriga, Chief of Mission.
Barriga said that IOM appeal seeks to support approximately one million displaced people, host communities, returnees and migrants in South Sudan.
"The commitment to reach the most vulnerable remains a priority," Barriga stressed.
Meanwhile the apostolic Administrator of Torit Diocese Msgr. Thomas Oliha Atiya has said that unless South Sudanese sacrifice, peace will never prevail in the country. Monsignor Oliha urges South Sudanese citizens to dedicate themselves and work for peace in the country, Radio Emmanuel reports.
He appreciates the Church for its hard work in preaching peace to the local population with an aim of achieving lasting harmony in South Sudan and is hopeful that peace will come to South Sudan.
The Monsignor encourages the conflicting parties to implement the revitalized peace agreement and embrace good political will to bring positive change in the country.
∽End∽
Source: Catholic Radio Network-CRN