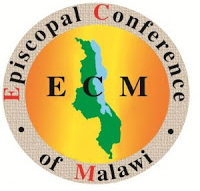 MALAWI: ECM Holds First Annual Plenary Meeting
AMECEA NEWS
February 2, 2018,
The Episcopal Conference of Malawi, the Umbrella body of the Catholic Bishops in Malawi commenced its first annual plenary meeting at the Catholic Secretariat in Lilongwe where various issues affecting the church and the country at large will be discussed.
His Excellency Julio Murat presided over the opening session of the meeting that has brought together all the Catholic Bishops in Malawi and the Apostolic Nuncio to Malawi and Zambia,
According to the press release by the Secretary General of Catholic Secretariat Rev. Fr. Henry Saindi, the Bishops will receive reports from National Bodies and Organizations such as Association of Diocesan Catholic Clergy in Malawi, Association of Women Religious Institutes in Malawi, Catholic Women Organization, Catholic Secretariat Social Directorate and National Pontifical Mission Societies. These reports will help the Bishops understand how things are going on in these organizations and the challenges they are facing so that they can continue working with the Bishops guidance.
Fr. Henry Saindi also indicated that the Bishops will also reflect on the advantages and disadvantages of the new media and how they can help the people understand the need to use Information Communication Technologies (ICT) wisely for the good of all people and the church.
"The Bishops will also reflect on the Social media because they have seen the great need to teach the people to use the social media responsibly, they would therefore, like to discuss on policies that the church can put in place to help the people understand that using the social media responsibly will help the church work effectively," said Fr. Saindi.
The Bishops are scheduled to deliberate also on social challenges Malawians are facing and possible solutions the Catholic Church can provide.
He said that, the Bishops will also discuss the challenges Malawians are facing in relation to the coming general elections in 2019, and also the hunger situation the country is likely to face due to widespread dry spells and the Fall Army Worms that the country has experienced this year and possible Interventions that the Catholic Church can offer.
Plenary meetings are held in January and June of every year and this plenary assembly started on 29th January through 2rd February 2018.
∽End∽
By: Stella Zulu, ECM