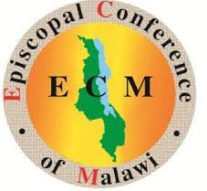 MALAWI: ECM endorses PAC's Peaceful March against local Government Reforms
AMECEA NEWS
December 8, 2017,
The Episcopal Conference of Malawi (ECM), an assembly of Catholic Bishops from all the eight dioceses in Malawi has endorsed the Public Affairs Committee (PAC) peaceful marches, scheduled for 13th, December, 2017 in all the major cities of Blantyre, Lilongwe, Zomba and Mzuzu.
PAC would like to express its dissatisfaction on the way government has handled electoral and local government reforms hence the marches which will be held under the theme; "We demand Transformative Leadership: Now is the Time to Reclaim our Destiny".
In a letter written to all Parish Priests and signed by ECM Secretary General, Rev. Fr. Henry Saindi, during their extraordinary meeting held from 28th-30th, November, 2017 at the Catholic Secretariat, Lilongwe, and the Bishops endorsed the peaceful marches on the basis that ECM is a member of PAC.
According to the letter, In the pursuit of advancing the implementation of Electoral and Local Government Reforms, PAC undertook several activities as a follow up to 5th All-inclusive Stakeholders Conference in February, 2O16 which were ratified by PAC Annual General Assembly in December, 2016.
"To this end, the following interventions have been carried out: We issued a statement in April 2017 on "Unfulfilled Promises and Deep-rooted Corruption" in which PAC took a position that the Democratic Progressive Party Government had failed; Held a 50%+1 Conference in June 2O17 where delegates adopted recommendations; and PAC entered into dialogue with Government through Government Technical Team (GTT) upon recommendation from the Conference," reads part of the letter.
The letter also states that PAC lobbied various Stakeholders including Government branches to support the implementation of Electoral and Local Government Reforms especially 50%+1 and removal of voting powers of MPs at Council level respectively.
It says PAC and Government Technical Team co-jointly issued a statement in which Government committed itself to table Electoral and Local Government Act Reforms during the November 2O17 sitting of Parliament, wrote to Minister of Justice and Constitutional Affairs to seek another appointment as a follow-up to Government's commitment on Electoral and Local Government Act Reforms but the meeting did not materialize and that PAC sought appointment with Leader of the House, Minister of Local Government and Rural Development which did not materialize as well.
" PAC held a peaceful march on 23rd November, 2O17 in Lilongwe and presented Petitions to the Head of State and to the Speaker of National Assembly at Parliament Building demanding that Electoral and Local Government Reforms be tabled, debated and passed during the November, 2017 sitting of Parliament," reads the letter.
Fr. Saindi said it is against this background that the Bishops are asking all Catholic faithful and people of goodwill to pray for the nation and its leadership to always do what is right and good for the nation, for prayer is indeed a powerful weapon and in the spirit of active citizenship, join the peaceful marches for the love and good of the nation.
"May l, therefore, appeal to all of you to mobilize all Catholics and people of goodwill within your Diocese/Parish to participate in the Peaceful Marches. Let this message be announced in all Churches of the Catholic Church on the First and Second Sunday of the Season of Advent (3rd and 10th December, 2O17. Let's stand up and demand for transformative leadership: Now is the time to reclaim our destiny," said Fr. Saindi.
Meanwhile, Archbishop Tarcisio Ziyaye of Lilongwe Archdiocese has suspended a meeting which all the Priests in the Arcdiocese were expected to hold on 13th, December, 2017 to allow them participate in the peaceful protests.
By Prince Henderson