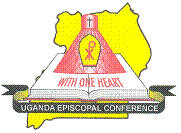 UGANDA: Thousands gear up for Xaverian National Camp
AMECEA NEWS
December 2, 2017,
Thousands of Xaverians from all the 19 Dioceses in the country have confirmed participation in the annual event which will run under the theme, "As for me and my house, we shall serve the Lord".
The National Xaverian Camp is set to kick-off next week from 7th – 10th, December in the Diocese of Fort Portal in Western Uganda.
The Xaverian Movement is a dynamic Movement of Catholic Action inspired by the spirit of the Gospel and healthy African traditions. It is community based and so members actively participates in social and development interventions for and with the local church communities. The Vision is to have committed Catholics deeply involved in the leadership, growth and development of the Church and Society. It embraces Children, Youths and Adults. Uganda is part of the International Xaverian movement.
The week-long event has been organized by the Xaverian Movement in collaboration with Fort Portal Diocese.
According to the National Xaverian Coordinator, Ben Kiwanuka, the National event is a Spiritual and Educational Camp aimed at helping to inspire Xaverians in the country in social and development interventions.
"As part of the growth agenda and Vision for our movement, we seek to build a culture of social and development interventions for and with local Church communities. We have divided the activities for the week during the Camp into three categories; charitable, spiritual and educational," he said.
Under the charitable category, participants (divided into small groups) will reach out to people in the villages for community service particularly; sanitation for instance construction of temporary latrines, construction of racks for utensils and bathrooms made of reeds; praying for and washing clothes for the elderly or  helpless people; and sharing some food stuff with the poor.
In the spiritual category, they will engage in activities such as teaching catechesis, bible sharing, and way of the cross, confessions, Daily Mass and prayers. While in the educational category, the Xaverians will engage in craftsmanship, primary health care, positive life skills, games and sports as well as parades and techniques.
The highlight of the week will be a Holy Mass celebration held on Sunday, 10th, December led by Rt. Rev. Bishop Robert Muhiirwa, the Bishop of Fort Portal Diocese. It is also expected to attract dignitaries such as politicians from the region, priests, and religious men and women involved in the chaplaincy of the Xaverian movement in Uganda.
By Jacinta W. Odongo, Media Officer, Uganda Episcopal Conference