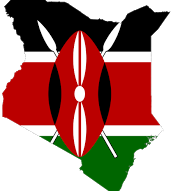 KENYA: Religious leaders ask political leaders to focus on reconciling and uniting the country
AMECEA NEWS
December 2, 2017,
Religious leaders on Wednesday asked political leaders to shelve their personal interests and focus on reconciling and uniting the country.
Speaking in Nairobi at the Intercontinental Hotel, the chairman of the Interreligious Committee Bishop Alfred Rotich (from the Catholic Church) said that Christian religious leaders are planning a national prayer day at the Kenyatta International Convention Centre on Sunday afternoon, while the Muslim leaders have scheduled national prayers on Friday in various mosques; for healing and reconciliation.
"We should engage the congregation to pray and ask God to heal our country and enable us to live together in harmony and peace," said Bishop Rotich adding that "leaders should urgently unite the country."
He said that prayer is a major tool that all religions must use for Kenya's unity and citizens should turn to God for a way forward.
Kenyans need to state the issues under contention so they can be addressed as part of the reconciliation process, said Bishop Rotich.
The chairman of the Evangelical Churches of Kenya and also the vice chair of the committee, Bishop Mark Kariuki, said the country needs to come together and avoid blame games that could further divide the country.
"We, as the religious leaders, are stretching hands of healing and asking everybody in the village to pray until we see our country united," he said.
The Supreme Council of Kenya Muslims Secretary-General, Ambassador Mohamed Mahat, said the situation in the country needs God and critical analysis. "This country requires sincere prayers for God to reconcile the hearts of different Kenyans who are differing on issues," he said.
The call by religious leaders came at a time when the country seems divided with NASA leader Raila Odinga having declared that he will not recognise President Uhuru Kenyatta presidency; declaring that he will be sworn in as president on December 12.
SOURCE: Daily Nation Newspaper