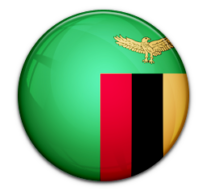 ZAMBIA: Bishop Mulenga, SDB Worried Over Escalating Spouse Murders
AMECEA NEWS
November 24, 2017,
Zambia Conference of Catholic Bishops (ZCCB) Chairman of  Pastoral Rt. Rev. Clement Mulenga, SDB has expressed worry at the rate at which spouses are murdering each other in Zambia lately.
Speaking when he opened the 2017 National Council for the Catholic Youth annual general meeting at Faith and Encounter Center (FENZA) in Lusaka, Bishop Clement Mulenga SDB said that it is sad that the killings of spouses are happening especially among young couples, urging the young people to cultivate love as the base of their union.
Bishop Mulenga added that if there is love, spouses will not go to the extent of killing each other even in frustrations and most difficult moments like when they are unable to bear children.
The 2017 National Council for the Catholic Youth which opened on 23rd, November, 2017 is under the theme; 'The young people, Faith and Vocation Discernment'.  It closes on Sunday 26th, November, 2017.
All the dioceses have been represented except Chipata Diocese.
∽End∽
By Mwenya Mukuka, ZCCB Communications Officer