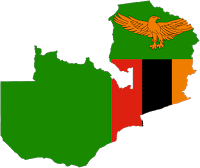 ZAMBIA: White Fathers' Contribution to Health in Zambia Hailed
AMECEA NEWS
November 3, 2017,
Zambia Conference of Catholic Bishops (ZCCB) National Health Coordinator Sister Matildah Mubanga has hailed the Missionaries of Africa fondly referred to as White Fathers for their desire to see a healthy society in Zambia. This was through the establishment of Chilubula Mission Health Centre.
Sister Mubanga, DoR was making a comment on the growth of Chilubula Mission Health centre, which was the first health facility to be established in the country by the White Fathers in the Archdiocese of Kasama in 1899 by Bishop Joseph Dupont (23 July 1850 – 19 March 1930).
Sister Mubanga, DoR said Chilubula Mission Health Centre which is one of the many auxiliary facilities set at the mission centre by the Missionaries of Africa has grown resulting in over 14,780 people accessing medical services.
Sister Mubanga, DoR added that, the facility has since developed resulting in the surrounding rural community recording rare cases of home child deliveries adding that, the development has contributed to the health of rural population where the facility is located and beyond.
The Facility which has since been handed over to the Sisters of Child Jesus, records over 100 child births per month.
∽Ends∽
By Mwenya Mukuka, Communications Officer ZCCB