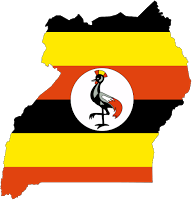 UGANDA: National Catholic Council of Lay Apostolate elects new leaders
AMECEA NEWS
November 3, 2017,
The Uganda National Catholic Council of Lay Apostolate (UNCCLA) has elected its new leadership to serve for a three-year term.
The Council elected its new leaders during their Annual convention from October 25-27 at Pope Paul Memorial Hotel in Kampala. Gervase Ndyanabo from Mbarara Archdiocese will serve as president of the UNCCLA. Helping Ndyanabo to lead the UNCCLA board are: vice president Anthony Matega (Kampala Archdiocese); secretary Richard Akena (Arua Diocese); vice secretary Augustine Murugahara (Kasese Diocese) and treasurer Paul Baliraine from Jinja Diocese.
The Council also elected Rose Ndekezi (from Tororo Archdiocese) as Woman Representative while Robert Nyango (Kiyinda-Mityana Diocese) was voted as Youth Representative.
After the election of the new Executive, the new President Mr. G. Ndyanabo thanked the participants for giving them the unique opportunity to serve the Church and he promised that they would do their best to implement the objectives of UNCCLA in collaboration with all members and with the support of the hierarchy of the Catholic Church in Uganda.
In accordance with the UNCCLA Constitution, the new office bearers will also be joined by ex-officio members of the UNCCLA Executive Committee who include the National Executive Secretary of Lay Apostolate, the National Youth Coordinator, the National Youth Chaplain and the National Women Apostolate Organizing Secretary.
The main function of the Executive Committee is to initiate, propose, co-ordinate and fulfil the program of action as passed by the AGM for the next three years.
The new Executive Committee resolved to improve the visibility and relevance of UNCCLA nationally and amongst Dioceses, strengthen and utilize the various Associations of professionals and Lay Apostolate movement in the work of evangelization, ensure effective ongoing catechesis on the doctrine and teaching of mother Church as well as strengthen active participation of the lay faithful in all activities of the church both religious and secular.
They also pledged to mobilize the lay faithful for empowerment, to increase the spirit of sacrifice such as more donations to the activities of the Church and the operations on UNCCLA as well as keenly follow political development in the country and actively participate in all debates to influence policy and leadership for the nation's heritage.
The 2017 AGM was organized by the UNCCLA in collaboration with the Lay Apostolate Commission of the Uganda Episcopal Conference.
∽End∽