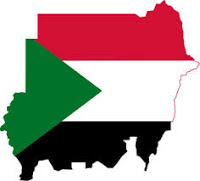 SUDAN: Clocks in Sudan Turned Back One Hour as the Country Returns to Gmt+2
AMECEA NEWS
November 3, 2017,
Clocks in Sudan were turned back one hour at 12:00 GMT on 31st, October, 2017, returning the country to the geographically correct GMT+2-time zone after 17 years in GMT+3. This means that Sudan will no longer be in the same time Zone with among other AMECEA Countries such as Eritrea, Ethiopia, Kenya, Uganda, South Sudan and Tanzania but is now in same time zone with Malawi and Zambia.
17 years ago, the former adviser at the presidential palace, Esam Siddig, persuaded the government to adopt "El Bakour" A ceremony led by the then Vice-President Ali Osman was held at the time to present the clock 60 minutes ahead, to be the official timing of the country "Greenwich +3".
First Vice-President and Prime-Minister Saleh announced Sudan's return to the Greenwich Mean Time system with the current time return of 60 minutes.
On Tuesday he confirmed in a press conference the Cabinet's implementation of the decision issued in September last year stipulating return to the old time and return the hour full sixty minutes at twelve o'clock on Tuesday night.
The decision to return to the timing of "Greenwich + 2" came within implementation of the outputs of the national dialogue and the national document.
∽End∽
Source: Radio Dabanga