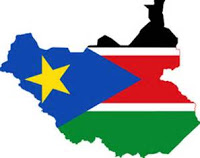 SOUTH SUDAN: BBC trains parents and teachers on problem solving techniques in Tonj State
AMECEA NEWS
November 3, 2017,
British Broadcasting Corporation (BBC) – Media Action in collaboration with the Ministry of Education on 1st, November, 2017 commenced a four-day training for teachers and parents on how to handle problems facing learners at school.
In an interview with Radio Don Bosco in Tonj, Bongo Primary School headmaster, Abraham Nhial Dheiu appreciated BBC for building the capacity of parents and teachers to boost education saying that, the training is based on girl child education and how parents should supervise their daughters who are studying in school.
Nhial added that the BBC Media Action team are planning to visit all the primary schools in the state to pass the same skill to teachers and guardians.
One of the parents also appreciated the training initiative, terming it useful since she learnt the role that each individual has to play in educating children, she also pointed out that some parents are irresponsible hence do not follow up to know how their children are faring on in school.
She called on the parents to support their children in their learning regularly.
∽End∽
Source: CRN