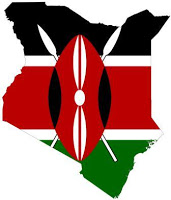 KENYA: Bishop Cornelius Korir passes on in Eldoret
AMECEA NEWS
November 3, 2017,
Catholic Bishops in Kenya are mourning the death of Rt. Rev. Cornelius Arap Korir that occurred on the night of 29th, October, 2017 in his house in Eldoret.
Confirming his sudden death in Eldoret Diocese, KCCB Chairman and the Bishop of Homabay Rt. Rev. Philip Anyolo said Bishop Korir was to be taken to Nairobi for further treatment on the 30th, October, 2017.
"He was to fly to Nairobi later in the day but when a priest went to check on him he was not awake. A doctor was called who confirmed that the bishop was no more. We are very saddened as a church," said Bishop Anyolo.
Addressing the press on 30th, October, 2017 in Eldoret, Bishop Anyolo announced that Holy Mass will be held every day at the Eldoret Cathedral from 1.00pm for the repose of the soul of the late Bishop Korir until he is laid to rest.
Till his death, Bishop Korir was the Chairman for KCCB- Catholic and Justice Commission and the Bishop of Eldoret.
He was famously known and respected for his role in peace-making and condemning social injustices and due to this the religious leaders from the interfaith communities under the umbrella of the Dialogue Reference Group (DRG) elected him to be the Chairman. The group comprises of top leadership from Kenya Conference of Catholic Bishops-KCCB, National Council of Churches in Kenya-NCCK, Supreme Council of Kenya Muslim (SUPKEM) and National Muslim Leaders Forum (NAMLEF), Hindu Council of Kenya-HCK, Evangelical Alliance of Kenya-EAK, Organization African Instituted Churches-OAIC, Seventh Day Adventist-SDA and Shia Ithna-Asheri.
He chaired the DRG meetings and was in the forefront in advocating for engagements with institutions such as the Independent Electoral and Boundaries Commission (IEBC), NCIC, the media and other electoral stakeholders in promoting peaceful, credible, free and fair 2017 elections.
In addition, Bishop Korir chaired the Multi-Sectoral Forum which is convened by members of the DRG, trade unions, women groups, persons with disability, civil society groups and other actors on matters concerning governance, elections management and the country's preparedness for the 2017 elections and the solutions thereof. He used his capacity as the chair to offer spiritual and moral guidance amongst the inter religious leaders.
In his capacity as the chair of the DRG, Bishop Korir led the Nation in holding Inter faith prayers for peaceful, free, fair and credible 2017 elections in June 2017 at the Christian Student Leadership Centre, Ufungamano House.
Kenyan President-elect Uhuru Kenyatta led the country in eulogizing the late Bishop Korir saying, "In this hour of sorrow, and on behalf of the people of Kenya, I convey my deepest sympathy and heartfelt condolences to the Catholic church, family and friends."
President Kenyatta described the Late Bishop Korir as a great religious leader whose exemplary service calls for emulation by others. "Bishop Korir led a life of simplicity and service guided by his strong character and independent mind."
Former Kenyan President Daniel Arap Moi also paid glowing tribute to the Late Bishop Korir saying he was a genuine man of God who loved all people without discrimination and who played a major role in bringing communities together.
"He was a humble man of God who valued humanity and justice. He valued peaceful co-existence and worked tirelessly to bring people together," said the former president.
NASA leader Raila Odinga also eulogized Bishop Korir saying he has been one of the nation's leading moral lights and voices of reason who also did outstanding work with many communities and through such service, touched the lives of countless Kenyans.
Bishop Korir was born on 6th, July, 1950. He was ordained priest in 1982 and was later appointed as Catholic Bishop of Eldoret Diocese on 2nd of April 1990. Bishop Korir was among Church leaders in North Rift region who have been warning political leaders against utterances that might divide Kenyans along tribal lines.
He will be laid to rest on Saturday November 11th. MHSRIP
∽End∽
By Rose Achiego, Waumini Communications KCCB