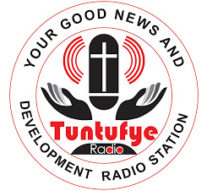 MALAWI: Radio Tuntufye Implementing Audience Research Recommendations to improve Listener-ship
AMECEA NEWS
October 6, 2017,
Based on a successful audience research conducted by Radio Tuntufye between November and December, 2016, the Diocesan Radio station for the Catholic Diocese of Karonga is in the process of implementing the recommendations from the research and so far according to the radio's deputy director the benefits are being manifested.
While sharing the report with the participants of audience analysis evaluation workshop organized by Stem Van Africa and CAMECO in Nairobi on Thursday, October 5, Moses Kamanga said that the audience for Radio Tuntufye revealed that the majority of young people were not listening to the program dedicated to them but were tuning in to some other stations for alternative.
"We have since tried to re-brand the youth program by taking a number of actions. This includes changing the presenter, formerly a priest to now a youth who understands the needs of his peers. We have also changed the format of the program to more of a magazine rather than just a talk show as it initially was. The content for the particular youth program has also been modifies to capture the young people in society rather than young people in the church as it used to be," explained Moses who apart from being the radio's deputy director is also the head of news desk and current affairs.
Having attended the training on audience research sponsored by Stem Van Africa for Malawi group, Kamanga explained that they were motivated to do the research for Radio Tuntufye to establish the number of their listenership, the programs that were most listened to as well as to know their position against other radio stations within the same broadcasting reach.
Out of the eight radio stations broadcasting in the same area, which includes the national broadcaster in Malawi, Radio Tuntufye stood at 62%, an outcome which they attribute to the fact that they broadcast in the local language Chitumbuka as well as other languages spoken in the region, which include Kya Ngonde, Chindali and English. The station covers Karonga, Chitipa, Livingstonia and Mzuzu.
According to Kamanga, the audience research conducted by the station has not only resulted to improved programs but also helped in acquiring advertisers to the station adding that, they managed to get a contract with one of the biggest mobile telephone service providers in the country to advertise with them.
Licenced under the community of interest sound Broadcast, Tuntufye FM whose Moto is Your Good News and Development Radio was inauguration on 21st, December, 2014 and officially commissioned as an evangelization tool for the Diocese of Karonga in the Northern part of Malawi on 4th, July, 2015. It is the 4th Catholic Radio station in Malawi. Other radio stations include; Radio Maria in Mangochi Diocese, Radio Alinafe of Lilongwe Archdiocese and Tigabane Radio of Mzuzu Diocese.
∽End∽
By Pamela Adinda, AMECEA Online News