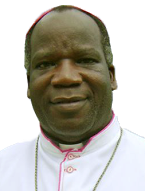 MALAWI: Archbishop Msusa denounces Political violence escalating in the Country
AMECEA NEWS
October 6, 2017,
Chairman of the Episcopal Conference of Malawi (ECM) and the Archbishop of Blantyre Archdiocese Most Rev. Thomas Luke Msusa has condemned escalating violence and expressed worry over reported cases of political violence rocking the country especially when some constituencies and wards are scheduled to hold by elections.
Archbishop Msusa said it is a pity to hear and read in the papers of political violence and at the same time inappropriate actions by political party followers in the country.
"This is not Malawi. Malawians are well known as peace loving people hence are supposed to show good example. I condemn all bad and violent activities therefore," he said
He challenged political party leaders in the country to come out and denounce all violent activities happening by their party followers.
"Malawi will not develop if we are disorganized and divided into party leadership, regional leadership and into tribal leadership. Let us get united," he said.
Archbishop Msusa said elected leaders are to serve all Malawians, therefore they should strive to preach peace and at the same time encourage people to leave in harmony and that should first be demonstrated by them.
Recent media reports indicate that there has been running battles by party supporters who were clad in party attires and eventually marred Gonapamuhanya, a Tumbuka ceremony at Bolero in Rumphi.
Other reports indicate that the Lower Shire district of Nsanje, particularly in Nsanje Lalanje Constituency where a By-election will be held, seems to have fast turned into a political battlefield for the ruling Democratic Progressive Party (DPP) and the main opposition Malawi Congress Party (MCP).
∽End∽
By Prince Henderson, Communications Officer, ECM