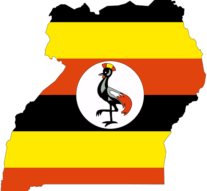 UGANDA: Religious leaders in Uganda call for Referendum to decide the fate of Presidential Age Limit
AMECEA NEWS
September 22, 2017,
Religious leaders in Uganda under their umbrella organization, the Inter-Religious Council of Uganda (IRCU) have called for a referendum to allow citizens decide on the matter of scrapping of the presidential age limit in the Constitution.
Speaking during a press conference held on 18th, September 2017, at the IRCU headquarters in Kampala, the religious leaders said that, the current debate on the removal of the presidential age limit is not a partisan issue to be monopolized by politicians and/or Members of Parliament (MPs).
"As religious leaders, it is our esteemed view that the issue of age limit is not a partisan issue to be monopolized by the National Resistant Movement (NRM) and opposition politicians. The issue is national in character and the debate should be extended to the people of Uganda, as they are the sole constitutionally-mandated custodians of power to determine the destiny of our nation. The "people's power" is unequivocally bestowed upon them in Article 1 of the Constitution," said Sheikh Shaban Mubajje, the IRCU chairperson and Mufti of Uganda.
Their call comes days after some MPs from the ruling party, NRM convened on September 12 and passed on a resolution to amend Article 102 (b) of the Constitution of the Republic of Uganda, which bars individuals below the age of 35 and beyond 75 years from vying for presidency and other district top political positions.
During that NRM meeting, a total of 287 MPs supported the move to scrap of the age limits while seven MPs rejected it, with two other MPs abstaining.
The religious leaders noted that the people have divergent views on the matter, hence the need to soberly listen to all sides without favoring one side and intimidating the other.
"The issue of 'age limit' together with 'term limit' should be entrenched and added on the agenda of the proposed National Dialogue so that their removal requires a referendum," said Sheikh Mubajje adding that the MPs supporting or opposing age limit should first seek advice and opinions from their constituents.
They also said that the debate on age limit should be based on principles and not positions, dwelling on individuals instead of emphasizing the common good and posterity.
"We call upon His Excellency the President, upon whom our Constitution bestows the title of Fountain of Honor to assert true statesmanship on this matter," he explained.
President Museveni, who is now 73, is barred by the current Constitution from vying again as he will have surpassed the 75-year mark by the next election due in 2021.
The declaration by the religious leaders was signed by the Archbishop of Kampala Archdiocese, Most Rev. Cyprian Kizito Lwanga, the Archbishop of the Church of Uganda, Stanley Ntagali and the President of the Seventh Day Adventists among other church leaders.
By Jacinta W. Odongo Media Officer, Uganda Episcopal Conference