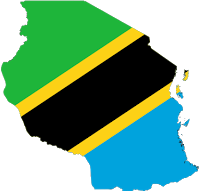 TANZANIA: 'Egoism Erodes our Society', Catholic Bishops
AMECEA NEWS
September 22, 2017,
Egoism and self-centeredness of leaders in the society is the reason why the world continues to be embroiled by the chaos of genocide, kidnapping, violence and conflict.
Speaking to AMECEA correspondent, Rt. Rev. Flavian Kassala Bishop of Geita Diocese said that egoism begins with individuals, institutions or nation where one feels more important than others. "They justify themselves even if they are wrong, self-asserting with their shortcomings simply because they are in power.
Bishop Kasala was commenting on the Pope Francis' general audience message delivered at St. Peter's square on 20th, September, 2017 where the Holy Father asked world leaders that they should not only see compassion on human sufferings but be part of seeking source and solution to help end humanitarian abuse on earth.
He said world leaders without considering the welfare of their people they collaborate with others to cause conflict and violence against the humanity. "This is the source of the suffering and pain of people in the world, "said Bishop Kassala.
"We have been yelling about the violations of human rights, concern about human sufferings, helping the poor but, what do we do to alleviate these problems? As an individual what am I doing to counter these problems? He asked.
He said that there are fundamental rights of human beings which even non-believers need to uphold. "It is a call of everybody to remove unnecessary human sufferings in the world," he said.
On the other hand, Bishop of Rulenge-Ngara Severine Niwemugizi urged nations to uphold the teaching of moral values from early schools to develop ones' conscience that respects human life and dignity. While Catholic bishop of Tanga, Rt Rev Anthony Banzi asked pastoral agents to give more emphasis on the fear of God, teach about forgiveness, obedience to conscience, respect for human life.
"We need to invest on various strategies in order to create a God-fearing society that must be our responsibility as religious leaders, "emphasized Bishop Banzi.
By Sarah Pelaji, Dar es salaam