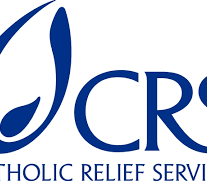 TANZANIA: CRS Strengthening Capacity of Religious Women in Early Childhood Development in Kenya, Zambia and Malawi
AMECEA NEWS
September 8, 2017,
In bid to promote the holistic development of children between the ages of 0-5 years, the Catholic Relief Services (CRS) in Eastern Africa has been working in collaboration with the Religious Women in Malawi, Zambia and Kenya.
With support from Conrad N. Hilton Foundation, CRS is working through National Associations of Sister congregations in Kenya Malawi and Zambia in partnership with 48 congregations to improve technical capacity, organizational sustainability, networking and learning to expand congregational quality Early Childhood Development (ECD).
According to Sr. Pauline Silver Acayo from CRS Kenya, who gave a presentation at the 17th Plenary Assembly of the Association of Consecrated Women in Eastern and Central Africa ACWECA in Dr-es-Salaam, Tanzania on 26th August, the program targets most vulnerable children between the ages of 0-5 years and focusing more on 0-2years, some of who are disabled and/or infected or affected by HIV/AIDS across all dioceses in the three countries and in remote communities
"Through investment in Capacity building accompaniment and institutional strengthening, CRS trained 96 sisters as ECD Master Trainers, educated 3, 147 sisters and 11, 806 care givers on Early stimulation, positive parenting, health, nutrition, protection of children from violence; fathers' involvement in ECD," Sr. Pauline said.
They have also managed to contribute to the Improvement of organizational sustainability through trainings, accompaniment and in human resource and finance administration, computer skills, monitoring and reporting, proposal writing for fund raising, and networking and collaboration with early childhood communities (traditional leaders, churches, schools, government and non-government agencies; use of local and national media for awareness raising and advocacy in ECD
She explained that many congregations have since developed child protection policy, human resource manual and financial policy being used by the sisters.
Apart from supporting the capacity building of the congregations CRS also has contributed towards influencing advocacy and policy.
"Sisters are now publicly advocating ECD messages through the national radio, newspaper, TV, church structures, local government meetings, CRS website and public community gatherings as well as in the Episcopal conference's newspaper," she said.
Through the support of CRS, the religious congregations partnering with CRS have seen improvements in terms of collaboration and coordination with government Ministries as well as other ECD stakeholders. This has led to supportive supervision and contribution to Sisters' ECD work in the health facilities, community and schools for quality ECD service
~End~
By Pamela Adinda, AMECEA Online News