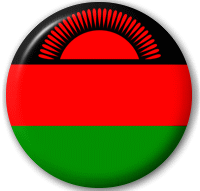 MALAWI: The Church donates computers to technical colleges
AMECEA NEWS
September 8, 2017,
The Episcopal Conference of Malawi (ECM) through its Catholic Development Commission in Malawi (CADECOM) has donated twenty-five desktop computers and five printers to five Catholic Technical Colleges under the Hope for youth project.
The equipment will benefit at least 3000 youths who are set to be enrolled into Catholic Technical Colleges to learn various vocational and entrepreneur skills.Handing over the computers on Thursday this week at Thondwe Village Polytechnic in Zomba,ECM Secretary General, Rev. Fr. Henry Saindi said the project is targeting youths of all denominations including those living with disabilities and HIV/AIDS.
"The project is aimed at empowering women and vulnerable groupsthrough vocational and entrepreneurship skills education. The project therefore is promoting equitable and non-gender-bias access and retention in five targeted vocational colleges," said Fr. Saindi.
Fr. Saindi challenged women to take part in the project as beneficiaries and not to not be discouraged that vocational training skills are only meant for men.
Technical Colleges earmarked for the project include Namitete in Lilongwe, Mitengo in Thyolo and Thondwe Village Polytechnic in Zomba.
According to Fr. Saindi the church believes in providing option for the poor and as such it is aimed at strengthening the capacities and infrastructures or linkages for the five vocational training colleges.
"We will strive to enhance opportunities especially for female and vulnerable group students in the target areas to complete their vocational education and to secure employment or self-employment, "he said.
District Youth Officer for Zomba Kettie Mwandira commended the Catholic Church through its development arm, CADECOM for the initiative.
Mwandira said the initiative is complementing government's effort in uplifting the lives of the youth through technical colleges where they are trained in various vocational skills.
"As government we are very thankful to the Catholic Church in Malawi for its concern over the welfare of the vulnerable including the youth. You may wish to note that 70 percent of the population in Malawi is comprised of the youth who are facing several challenges like unemployment," said Mwandida.
She said the project will provide self employment among the youth hence create job opportunities for others challenging the beneficiaries to make good use of the project and utilize it effectively.
Principal for Mitengo Technical College, Michael Lupiya promised that, as one of the beneficiaries they will make use of the computers that they have received and maintain them as well.
CADECOM is implementing the project with the tune of 1,092,303 Euros for the period of three years.
∽End∽
By Prince Henderson