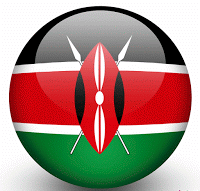 KENYA: Kenyan Supreme Court nullifies President Uhuru Kenyatta's re-election
AMECEA NEWS
September 1, 2017,
Kenya makes history in Africa as Supreme Court 1st, September, 2017 nullified the re-election of the incumbent President Uhuru Kenyatta, ordering a new vote to be held within 60 days after its ruling that the 8th, August, 2017 ballot had been tainted by irregularities.
The NASA team led by the former Prime Minister Raila Odinga had petitioned the Supreme Court to nullify the elections arguing that the votes had been hacked and electronically manipulated to assure a victory for President Uhuru Kenyatta and His running mate the Deputy President Willium Ruto.
In a court ruling chief justice David Maraga, said "The presidential election was not conducted in accordance with the constitution, rendering the declared results invalid null and void."
In his reaction to the ruling, Odinga said "It's a very historic day for the people of Kenya and by extension the people of Africa, for the first time in the history of African democratisation, a ruling has been made by a court nullifying irregular election of a president. This is a precedent-setting ruling."
The six-judge bench comprising of Chief Justice David Maraga, his deputy Lady Justice Philomena Mwili, Justice Jackton Ojwang, Justice Smokin Wanyala, Lady Justice Njoki Ndung'u and Justice Isaac Lenaola ruled 4-2 in favour of the petition filed by Raila Odinga.
He also challenged the capacity of the national election body, the Independent Electoral and Boundaries Commission (IEBC) to hold credible election. "We have no faith in the electoral commission as currently constituted," Odinga said.
"They have committed criminal acts. Most of them actually belong in jail and therefore we are going to ask prosecution for all the electoral commission officials who have committed this monstrous crime against the people of Kenya."
However, President Kenyatta has disagreed with the ruling but says he accepts the verdict.
By Rose Achiego