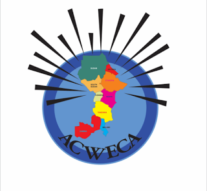 TANZANIA: Poverty, Secularism and insufficient formation cited as complex realities that threatens the solidarity of religious life in Africa
AMECEA NEWS
August 30, 2017,
The existence and the works of the religious rely entirely on solidarity. This is the force that drives the religious life and keeps its fire burning. A threat to solidarity among the religious is definitely a threat to their existence. This was said by Sr. Romina Nyemera, OLGC, the current facilitator of the development and Theological/Formation Centre for the Association of Religious in Uganda (ARU).
Sr. Romina who presented a topic on the call for solidarity for deeper evangelization in today's complex reality within ACWECA region at the ongoing 17th Plenary Assembly of the Association of Catholic in Eastern and Central Africa ACWECA in Dar-es-Salaam Tanzania said that the contemporary society poses a lot of challenges that threatens the very existence of solidarity.
On top of the list the threats is poverty and family. She explained that many religious come from poor families and are often tempted to financially support their families even after profession.
"Renunciation does not take place. Some Institutes especially the local ones have no capacity of taking care of their sisters' needs as they wish, this takes the members into begging different people in order to take care of their siblings or shelter their parents," explained adding that the situation condition determines places for visitation, relationships, careers chosen and positions occupied.
"Few religious today are interested in Catechesis, Theology and Formation courses. Who will evangelize? Who will catechize? Who will do formation? What strategies do we have for this?" she posed.
Sr. Romina who has been a General Superior of her congregation as well as Secretary General of ACWECA also singled out secularism, which is popularized by the radical changes in outlook and life-styles owing to the fact that most countries are urbanized, industrialized and have attained high standard of living as well as wide choice of educational opportunities and complex communication systems.
"Under such situations many people particularly the youth consider economic and technological progress as the only value in life. The role of the Church and religion in this environment is usually marginalized and Christianity is seen as something that can no longer address relevant current issues.
"This too has crept in religious communities and it is manifested through; politicizing religious life, the cult of noise, worship of the new and fashionable and thirst for money replacing faith-God. The love of money has robed Institutes of a Family and Missionary spirit. Unless leadership is keen, a shaky ground at the Institute level affects the national and regional solidarity.
Sr. Romina observed that with this background, formation becomes a crisis. "The religious have a big responsibility to do formation in the Church, the goal of formation is conformity to Jesus Christ and there is uncertainty whether they are prepared enough for that role!"
She challenged ACWECA to stand in solidarity to respond to any of these realities lest faith is compromised or rundown.
∼End∼
By Pamela Adinda, AMECEA Online News