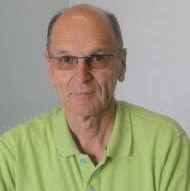 TANZANIA: A Member of the USCCB Pastoral Solidarity Fund for Africa argue Sisters to have a welcoming spirit, love for the poor and humility
AMECEA NEWS
August 30, 2017,
A Consultant at the United States Conference of Catholic Bishops (USCCB) Pastoral Solidarity Fund for Africa has argued Religious women from Africa to have a spirit of mercy, love for the poor, humility, a welcoming spirit and a genuine proclamation of Gospel joy through their service.
Mr. Fritz Zuger was addressed the Major Superiors and Congregational representatives of Association of Consecrated Women in East and Central Africa (ACWECA) during their 17 plenary which currently being held at Tanzania Episcopal Conference Dar es Salaam Tanzania.
"Thank you for the invitation you warmly extended to the United States Conference of Catholic Bishops to take part in this plenary meeting in beautiful Dar es Salaam.
I bring you the greetings of our President, His Eminence Cardinal Daniel DiNardo, and all the members of our Conference. As you know, Most Reverend George Murry, Bishop of Youngstown, was supposed to be here with you today. Unfortunately, due to an emergency at the last minute he was unable to make it, so he asked me to convey his warmest greetings and deep regrets to you sisters," said Fritz.
Quoting the words of Pope Francis, Fritz said that the Holy Father in his apostolic exhortation, Evangelii Gaudium (The Joy of the Gospel), addresses some challenging words to bishops, priests, religious and all who have pastoral responsibilities in the Church.
"We are not to be closed in on ourselves. We are not to use the sacraments or Church teaching on morality as clubs to beat people or chase them away from the community of faith," he said adding that the Holy Father urges us to be "Spirit-filled evangelizers" and while the work of evangelization should take place everywhere including our homes, our workplaces and the public square your communities have a special role to play in giving witness to the joy of the Gospel," Fritz explained.
He urged the sisters to follow the spirit of Pope Francis who once wrote, "I dream of a 'missionary option,' that is, a missionary impulse capable of transforming everything, so that the Church's customs, ways of doing things, times and schedules, language and structures can be suitably channeled for the evangelization of today's world rather than for her self-preservation.
Fritz elaborated how on USCCB has had a long engagement with Africa and her particular Churches saying that in 2004 it started the Pastoral Solidarity Fund for Africa, a program that would offer economic assistance that would give the message of solidarity a practical expression.
He explained that Parishes in America support the Solidarity Fund through collections or other creative ways. To date, the Solidarity Fund has received over $23 million from dioceses and other benefactors, including $2.6 million in 2016 in support of significant pastoral projects.
Fritz said that since 2012 USCCB has also been funding grant requests from ACWECA association. To date they have given almost a half a million dollars in support of the central office and a variety of trainings for membership.
∼End∼
By Sarah Pelaji TEC