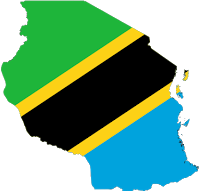 TANZANIA: Government urges Religious Women to help build an ethical and disciplined society
AMECEA NEWS
August 27, 2017,
The government of the United Republic of Tanzania has urged Religious Women in Eastern and Central Africa to help build disciplined, responsible and ethical society for both spiritual and physical development.
This was said by Hon. Jenista Mhagama, Minister of State in the office of the Prime Minister when she represented the President of United Republic of Tanzania Dr. John Pombe Magufuli in Eucharistic Celebrations to mark the commencement of the 17th Plenary Assembly of the Association of Consecrated Women in Eastern and Central Africa, (ACWECA).
The Plenary is being held from 26th August to 2nd September 2017 at Tanzania Episcopal Conference's Kurasini Centre in Dar-es-Salaam under the theme: "Revitalize Our Solidarity for Deeper Evangelization in Today's Complex Reality within the Region."
Minister Mhagama said, "It is well known that the existence of Religious Women in Eastern and Central Africa has positive impact in the society through their services to the community in schools, hospitals, social life etc. These consecrated women are bringing integral development of our people both spiritually and physically," she said adding that where there are women especially Religious, a lot will be achievable.
"Even in parishes, they do deeper evangelization by promoting the spirit of collaboration and sharing of spiritual, human and economic resources among our people," she further said.
She urged the Religious women in Tanzania and everywhere else in Eastern and Central Africa to help reinforce government policies that aim at building societal ethics because absence of ethics translates to numerous challenges people face in their country including corruption and crime.
Meanwhile, as part of collaboration between the Church and government the minister promised to take into consideration the request of the Tanzania Catholic Association of Sisters (TCAS) of owning a piece of land in Dodoma so that they too can build premises and move their headquarters to the Capital city.
∼End∼
By Sarah Pelaji