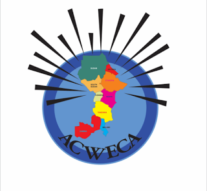 TANZANIA: Cardinal Bráz de Aviz challenges Consecrated Women to be wary of idolatry of money
AMECEA NEWS
August 27, 2017,
His Eminence João Cardinal Bráz de Aviz, Prefect of the Congregation for Institute of Consecrated Life and Societies of Apostolic Life has challenged the Religious Women to be very wary of the idolatry of money which he said is very real.
Speaking during his homily when he led mass for more than 150 religious women who are attending the 17th Plenary Assembly of the Association of Consecrated Women in Eastern and Central Africa (ACWECA) in Dar-es-Salaam Tanzania, Cardinal Bráz de Aviz said that we have a terrible idol today and it is money.
"Money commands everything today, money commands power, money creates the poor, money creates death, it creates arms, and it creates fear. We do not want to serve money, we want to serve God and put the money at the service of God and our brothers and sisters," explained the Cardinal.
He said it is unfortunate that some consecrated people trust more in bank accounts than in God, a scenario that has often caused frictions between Bishops and the religious.
"How often do Bishops and religious fight over money issues? Is it not true? That is how it is, we know it because we receive news of this fights; we therefore have to change," he recommended.
The Cardinal advised the religious sisters to always listen first before speaking and learn first before teaching so that others whom they interact with can manifest and redeem themselves. By so doing, he said that they would be communicating what is from the heart.
He also reminded them that they have received everything freely from God and as a sign of gratitude they should thank him for his abundant blessings. He explained that God gave his only begotten son as a sacrifice for the love of humanity and he called on them to live a gratified life by doing his will.
He encouraged the religious women to follow the teachings of the Holy Father Pope Francis who always tells the Cardinals to come out of their palaces and go to the people, stay with the people, look for the suffering and be close to them.
Cardinal Bráz de Aviz testified that living the teachings of the Holy Father Pope Francis has greatly helped him to start a new conversion.
∼End∼
By Pamela Adinda, AMECEA Online News