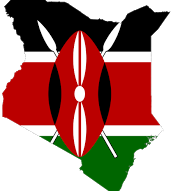 KENYA: Catholic Schools to recruit Chaplains in different institutions of learning
AMECEA NEWS
August 25, 2017,
The Chairman for Commission for Education at the Kenya Conference of Catholic Bishops (KCCB) Rt. Rev. Maurice Muhatia Makumba has said that the conference intends to begin recruiting chaplains for the Catholic Sponsored Primary, Secondary and Tertiary schools throughout the country.
Bishop Mahatia who was addressing the Principals of Catholic Sponsored Schools in Kenya during their annual Conference in Nairobi explained that the move is in accordance with the directive of the Kenyan Government through the Ministry of Education, which decided to institutionalize chaplaincy services in all learning institutions by January 2018.
"In line with this demand we as a commission and indeed as a Conference of Catholic Bishops in Kenya are in the process of identifying and conducting interviews for qualified personnel and we shall recommend and appoint the successful ones to your schools in line with the government requirements," he told the Principals adding that the chaplains shall have the title "Teacher Chaplains" and shall head a department of chaplaincy in the schools.
Bishop Muhatia who said that more information on the process shall be communicated later, explained that, structured chaplaincy service is an answer to their prayers because through the chaplaincy service, evangelization of young people will be enhanced and emotional, social and spiritual challenges they encounter addressed even at close range.
He requested the school principals to cooperate in the implementation of the policy, which he said they believe and agree is a move in the right direction especially to assist heads of the institutions to take care of that important advent in the lives of the young people.
Meanwhile, commenting about the just concluded general elections in Kenya, Bishop Muhatia urged Kenyans to demonstrate the highest level of sensitivity to each other. He said that it is important to look at things from a higher perspective and that Kenyans regardless of political or ethnic affiliations remain brothers and sisters.
"What you say should not hurt your neighbour therefore be very sensitive of what you say to each other. We want to build cohesion and promote peaceful coexistence and this can only happen when we are mindful of our words which unknowingly might aggregate the pain of our neighbour," this he said, would aid in the healing of the nation.
~End~