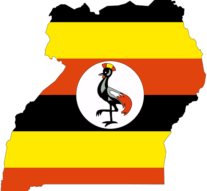 UGANDA: Education scholars in E. Africa aim to improve quality of education in the region
AMECEA NEWS
July 28, 2017,
A strong education system is the cornerstone of any country's growth and prosperity. Thus, education scholars from the East Africa (E. Africa) region converged in Uganda from 20th – 23rd, July, 2017 for an annual seminar to seek ways to improve the quality of education in the region.
The three-day workshop was held under the theme of Education for Life, Education for Development: Changing Approaches in a Changing World. Over 70 top education scholars from Kenya, Tanzania and Uganda took part in the education seminar.
According to the National Executive Secretary for Education of the Uganda Episcopal Conference, Fr. Lucian Arinaitwe the aim of the seminar was to help the scholars find collaborative initiatives that will make great strides in strengthening the education systems in their respective countries.
"The world isn't static. We need to keep checking the status of our education as a region since the main purpose of education is to nurture what is best in the individual in a holistic way," he said.
Some of the topics that were discussed during the seminar include: developing the value of the learners, developing the practical skills of the learners and developing knowledgeable people to learn.
It also involved several dimensions, including well-adapted learning environments, the effective design of curriculum and course content, a variety of learning contexts (including guided independent study, project-based learning, collaborative learning, experimentation and others), soliciting and using feedback, and effective assessment of learning outcomes.
"We also compared how the issue of engaging in sexual activities is hampering our learner in the region. We discovered that the way school administrators handle students who are found to be pregnant is very discriminative hence causing negative impact to these students. Our work is to find a common ground and harmonize these challenges," he explained.
The seminar was organized by the Diocese of Jinja in collaboration with the KAAD Association of Scholars from East Africa. The opening ceremony was graced by the Rt. Rev Charles Martin Wamika, the Bishop of Jinja diocese.
∽End∽
By Jacinta W. Odongo, Media Officer, Uganda Episcopal Conference