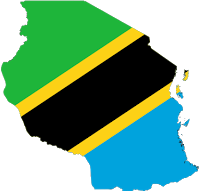 TANZANIA: Over 3000 to converge in Dodoma for Centenary Jubilee celebrations
AMECEA NEWS
July 28, 2017,
More than 3000 Catholic Faithful are expected to attend the centenary jubilee celebration (100th anniversary) of Priesthood in Tanzania, which is expected to be held at the Catholic Archdiocese of Dodoma on 15th, August, 2017.
The Secretary of the Tanzania Priests Union (UMAWATA) Rev. Fr. Jovitus Mwijage has called on the faithful to confirm their participation in the celebration, with a contribution of TShs. 200,000
Commenting on the celebration schedule, Fr Mwijage said the arrival date will be on 13th, August, 2017 while the opening ceremony will be held on 14th, August, 2017 from 8.00 am in the Cathedral. After Holy Mass participants will have the opportunity to participate in seminars.
He also said that anyone who wishes to participate in the event should send contribution and names to the UMAWATA accounts or by contacting the UMAWATA Dioceses Secretaries or by calling 0765746644.
Meanwhile the Archbishop of the Catholic Archdiocese of Dar es salaam His Eminence Polycarp Cardinal Pengo celebrated his Silver Jubilee as Archbishop of Dar es salaam on July 22.
Reflecting on his ministry during the celebration of a thanksgiving mass to mark his silver jubilee celebration at the Cathedral of St Joseph's Cathedral Cardinal Pengo expressed his gratitude to the lay people of Dar es Salaam for making the 25 years of his service easy and enjoyable due to their obedience and togetherness.
In his Homily during the Holy Mass, Rt. Rev Eusebius Nzigilwa said that, one of the major achievements by Cardinal Pengo has been bringing services closers to the people revealing that Cardinal Pengo in his leadership has succeeded in establishing 87 Parishes.
"He's always not happy when he sees the believers crossing the road to church. That is why he has done a great role in establishing 87 parishes and the 3 parishes to be. Also in his leadership, 73 priests have been ordained. This is a challenge to you believers, you have to produce priests because the number of parishes that he has set is greater than the number of young people you gave them as priests," he said.
The celebration was attended by more than 30 priests, the Auxiliary Bishop Rt. Rev. Eusebius Nzigilwa, former president of The United Republic of Tanzania Benjamin Mkapa and thousands of faithful.
∽End∽
By Pascal Mwanache, Kiongozi Newspaper