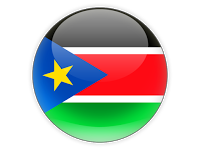 SOUTH SUDAN: Silence guns and join peace process, IGAD tells South Sudan warring parties
AMECEA NEWS
July 28, 2017,
Speaking during the Inter-Governmental Authority for Development opening session in Juba on Monday, IGAD Chairman and Ethiopia Foreign Minister Workneh Gebeyehu told the government of South Sudan and the armed opposition groups that it was high time for the conflicting parties to work on the revitalization of the peace signed in 2015 without any condition.
Gebeyehu believes that the peace process will heal the wounds of the nation and reconcile South Sudanese adding that deployment of regional protection force needed urgent attention because it would help in confidence building.
Meanwhile, according to Radio Voice of Hope, the Apostolic Administrator of Malakal Diocese Monsignor Roko Taban Musa pointed out that, the humanitarian situation of people in Malakal is still unstable revealing that, other parts of the diocese are undergoing challenges due to the conflict in the region.
Monsignor Taban however confirmed a relative calm and stability in other parts of Malakal because there are no more gunshots as compared to previous days of the conflict, though thousands of people are still in UNMISS protection of civilian camps in Malakal, Rubkona and Bentiu.
He said that, church activities and evangelization are ongoing in Malakal despite challenges facing the church in the region.
Taban said that, other challenges facing the church included displacement of the faithful due to insecurity and movement of priests in the conflict affected areas which hinders evangelization in the Catholic Diocese of Malakal.
∽End∽
Source: CRN