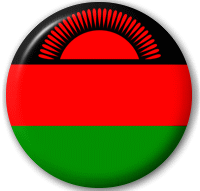 MALAWI: Ziyaye Condemns Injustice in the country
AMECEA NEWS
July 7, 2017,
Most Rev. Tarcisius Ziyaye Archbishop of Lilongwe on Thursday 6th July, expressed his dismay at the corruption cases, selective justice and slow pace of development in the country. The Archbishop was speaking during the country's 53rd independence anniversary celebrations at the national service of worship in Lilongwe.
He said that nobody can deny the fact that there has been development in the country since 1994, hence a great need for Malawians to thank God for his kindness. He pointed out that the country needs to forge ahead and make progress in human development.
His sermon was inspired by the Book of Deuteronomy Chapter 26:1-11 which was read by the President of the Republic Prof. Peter Mutharika.
"There has not been enough development to raise living standards of most Malawians. The book of Deuteronomy is written in the form of last testament where the past is recalled in order to reshape the future," the Archbishop commented.
"What is our future? Yes indeed the government is making efforts in development activities. But there are challenges and obstacles on the way to prosperity and development" he pointed out adding that people in the country should fear and respect God, and not fear one another.
According to Archbishop Ziyaye, those who engage in corruption in the country do not fear God but police and the Anti-Corruption Bureau (ACB)
"When somebody has stolen public funds, those who know what has happened do not blow the whistle for fear of being victimized. In this country, we cannot uproot corruption without discipline and moral principles. If one has stolen public funds, he is a thief and should be punished immediately. Selective justice should have no place in our country. Nobody is above the law," the Archbishop said.
Archbishop Ziyaye observed that there is selfishness and stealing of public funds which are meant for the poor people. Poor services and laziness also hinder development and if these vices are uprooted then Malawi can be developed beyond recognition.
He cautioned that for Public Services Reforms agenda to be achieved, Malawians need transformation of the heart, otherwise the reforms will be on paper forever.
∽End∽
BY: ECM