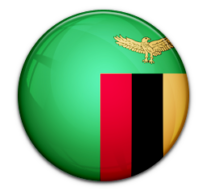 ZAMBIA: Diocesan Priests Meet for Spiritual Enrichment in Lusaka.
Uncategorized
June 16, 2017,
Zambia's Diocesan priests ordained between 1997 and 2007 have met in Lusaka for spiritual enrichment in service, recollection and deliberation to new trends in Theology and Pastoral challenges.
Association of Zambia Diocesan Catholic Clergy (AZADCC) National secretary Fr. Imasiku Ngalama who confirmed the development disclosed that, the local Catholic priests met for the first time in 4 years.
He expressed gratitude to United States Conference Catholic Bishops (USCCB) for financial support that made it possible for the meeting to take place.
Fr. Ngalama who described the meeting as significant and insightful noted that, it has played as a refresher course for priests on how to be more effective, practical and relevant to the needs of the people.
He further expressed hope that, a similar meeting can be held for those priests that are in ministry below 10years and above 20 years.
The 3-day meeting was held at St. Dominics' Major Seminary in Lusaka from 13th to 15 June, 2017.
∽End∽
By Mwenya Mukuka