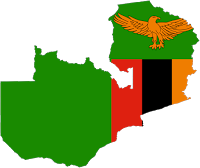 ZAMBIA: 'Be Inclusive in your Programing,' Bishop Hamungole urges Catholic Radio Managers
AMECEA NEWS
June 9, 2017,
The Zambia Conference of Catholic Bishops (ZCCB) Bishop Chairman for Communication Rt. Rev. Moses Hamungole has urged catholic radio stations to be inclusive in their programing by giving platform to even non-Catholics as this would bring communion in the body Christ.
Bishop Hamungole was speaking recently during a 4-day training on Online Journalism and grant proposal writing skills for Diocesan Communications Secretaries and Catholic radio managers held at Kasisi Retreat Centre in the outskirts of the capital.
Bishop Hamungole of Monze Diocese also encouraged Catholic radio stations to continue producing not only religious programs but also programs that touch on all aspects of human life.
"It is also important that you do not segregate between our church members and non-Catholics, this is a greater way of promoting communion in the body of Christ," he said.
Bishop Hamungole, noted that there are fewer media houses run by the Catholic Church in the country and therefore appealed to them to put to good use grants received from various partners and funders.
He further cautioned Catholic radio stations not to sway from the mandate of the Church as they continue to receive professional media awards. He noted that it's easy to deviate from the mission of the Church when too much praise is given.
The training was made possible by Pontifical Missions Societies (PMS) support through SIGNIS application projects.
∽End∽
By Mwenya Mukuka