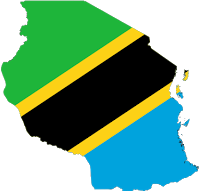 TANZANIA: Recite The Rosary in a Proper Manner.
AMECEA NEWS
April 28, 2017,
Following the worsening situation of the lack of awareness about the proper use of the rosary, call has been made for Catholics in Tanzania to recite the rosary in proper way. The call was made by the Bishop of Bukoba Catholic Diocese Rt. Rev.  Desderius Rwoma and the Secretary General of Tanzania Episcopal Conference (TEC) Rev. Fr. Raymond Saba. They all castigated the new trend whereby people tend to wear rosary or installing a rosary or devotional item in a car without praying.
Bishop Rwoma has reminded Catholics that the rosary is not an ornament worn or placed inside, but requires the believer to use it for prayer and spiritual improvement.
Fr Raymond Saba pointed out that wearing rosary as well as installing it in a car without praying is superstition. He has also stressed that when the rosary is well said, it is more meritorious for the soul than any other prayer.
"Only if you use it correctly, the rosary is a perfectly acceptable sacramental aid to prayer. Superstition would pay too much attention to the material object itself, like wearing it without praying" he emphasized.
He urged young people to pray rosary daily, saying that if they make efforts to improve their skills at prayer, sooner or later they shall advance to meditative prayers.
"But you can't be a perfectly good Christian unless you pray often daily and many times a day, especially holy rosary" he added.
End~
By Pascal Mwanache