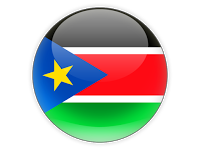 SOUTH SUDAN: South Sudan to mark World Press Freedom Day with first conference
AMECEA NEWS
April 28, 2017,
outh Sudan is joining the globe to celebrate World Press Freedom Day under the theme: "Freedom of expression to promote peaceful, just and inclusive societies"
The Association of Media Development in South Sudan (AMDISS) and Union of Journalists in South Sudan are co-organizing two events to mark the Day, says UNESCO in a statement. The Association of Women Media in South Sudan and Ministry of Information and local media stakeholders are among the organizers
In its statement, UNESCO explained that the first national conference countering hate speech for peace in South Sudan on May 2 is expected to be the first event. The conference is planned to bring together various stakeholders to create a platform to help put into action the language of peace and freedom of expressions, it adds.
The session will also discuss the findings of an assessment that was done use the opportunity to recommend practical guidelines to develop safety mechanism for journalists in South Sudan.
The UN agencies say the second activity on May 3rd is when South Sudan will join the globe to mark World Press Freedom Day.
UNESCO, CEPO, Norwegian People Aid and Internews support the commemoration.
Source: CRN