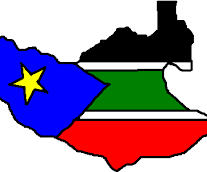 SOUTH SUDAN: Rights Group commends the Govt over suspension of work permit fees increment
AMECEA NEWS
April 11, 2017,
A national human Rights organization, ''The Screen of Rights'' has welcomed the move taken by the government of South Sudan through the National Ministry of Finance and Economic Development to suspend the increase of fees for working permit.
In a statement issued by organization stated that the increment from 100 to 10.000 US Dollars declared last month scared away some aid workers. It described the suspension of the fees as wise move taken by the minister as it asked the parliamentarians to consider regional and international standards when determining and discussing permit fees.
The Director of the organization Reech Malual said the increment amount was too much to be approved by the National Legislative assembly. He described it as abnormal and was not studied well. "There are many foreign workers who are serving South Sudanese in harsh and insecure situations," he said adding that he believed that increasing the fees for work permit from 100 to 10.000 dollars per year would only contribute to bringing the situation of the people in the country worse that it is today.
This week the government of South Sudan suspended plans to charge foreign workers a $10,000 work permit fee after criticism that it would penalize aid agencies.
Speaking at the news conference the Finance Minister Stephen Dhieu Dau said, "The Ministry of Finance acknowledges these significant issues … and steps are being taken to formulate the best way forward."
He said that the implementing agencies will continue with old rates charged and he was expecting that the parliament would repeal the legislation that approved the fee hike.
The government last month announced that it will charge $10,000 for foreigners working in a "professional" capacity, $2,000 for "blue collar" employees and $1,000 for "casual workers" from March 1, the labour ministry said in a decree.
The government said the move was aimed at reducing the number of humanitarian workers. Foreign workers are currently required to pay $100 for a work permit; a figure which South Sudanese officials argued was one of the lowest in the region hence suggesting the 100-fold increase.